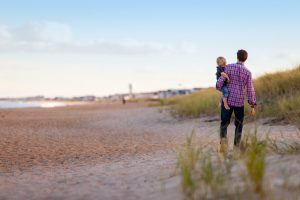 This Father's Day, there's no reason to go to a store to pick out the perfect gift for Dad. Using the technology on your handy iPhone or iPad, you can create personal and meaningful keepsakes without waiting in line or paying for a ton of supplies. Here's our roundup of gifts you can make for Dad right on your mobile device:
The Gift of Entertainment
Chances are there's something in Apple's App Store that strikes your dad's fancy, whether it's an app, album, TV show, movie, or e-book. Did you know you can purchase items from the App Store and "gift" them to someone else? It's easy; just select the item you want to purchase, tap the "Share" icon in the top-right, then hit "Gift." Add your recipient's e-mail address and a message, and send. Dad will love catching up on some new media courtesy of you.
Photo Mementos
How many photos are saved on your iPhone that have yet to see the light of day? Make use of all those memories, whether it's through prints, a photo book, or other cool gifts, like mugs, calendars, keychains, or magnets. We love Shutterfly for iPhone and Shutterfly for iPad to easily order prints and photo gifts without even having to get off the couch. Looking to make something a little more elaborate? The Shutterfly Photo Story for iPad lets you build beautiful photo books, complete with themed templates, tons of page layouts, and even the option to add audio recordings that will appear in an electronic version.
Modernized Greeting Cards
Everyone loves to get mail, and with apps like Ink Cards and Felt, you can send Dad a heartfelt Father's Day card straight from your iPhone or iPad—without having to buy stamps or envelopes. Customize hundreds of designs using your own photos, add a message, and the apps will print, stamp, and mail your card in the U.S. or internationally. (Felt preserves the beauty of the handwritten card by letting you handwrite your personal message on the front and back of the card using your finger or a stylus.) If you want to get ahead of the game, Ink lets you to set the card to be sent at a later date, so you can do a batch of cards in advance. Forgetful? Ink will send you a reminder when holidays or birthdays that you select are coming up. Now there's no excuse for forgetting to drop Dad a line!
Flowers
Sending fresh-cut flowers is a classic gift for a reason, and there's no reason to think that dads wouldn't appreciate a beautiful bouquet! The 1-800-FLOWERS app is a quick and easy way to purchase flower arrangements, as well as chocolates, fruit bouquets, and cookies, and have them delivered to someone special.
Buy Him a Drink
Can't be with your dad on Father's Day? Don't let distance stop you from buying him a drink to celebrate. Using the ItsOnMe app, you can browse the best bars and restaurants in his area and purchase a digital gift card for Dad to redeem. You can even read reviews from other users about the top-rated gifts at each establishment. If you want to be sneaky, find out the time of his dinner plans with his friends and instantly send him and his buddies a round of drinks straight from your phone. You'll be the hero of the night!
Show your dad how much you appreciate him this Father's Day with a gift or simply by spending time together. And for crying out loud, help protect him against broken devices in the future by ensuring that his iPhone or iPad is covered with a cradl case—choose from a full range of durable, yet sleek, cases he is sure to love.