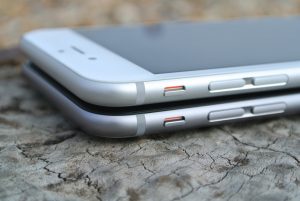 The final version of Apple's iOS 10 is expected to be released to the public later this month, and we can't wait! The beta version has been out since mid-summer, so testers have had plenty of time to try out the new features. Here's what we're most looking forward to in iOS 10.
Seamless browsing from your computer to your iPhone
We live in an age where we expect our devices to talk to each other, and our phones and computers are no exception. Let's say you're reading an article online using your laptop, but you have to get going. You might copy the URL, text or email it to yourself, or save it in a note-taking app. Not anymore! Now, the website you were browsing on your computer will appear right on your iPhone, so you'll never have to shuffle through URLs again.
Get a better night's sleep
Those of us who already use our iPhones as an alarm clock know that in order to track sleep habits, you have to download an external app. In iOS 10, Apple updated its Clock app with a new "Bedtime" tab. It contains new soothing wake-up sounds and the ability to customize the wake-up sound volume, which is kept separate from the alarm volume the rest of the time. The app gives you a full sleep analysis by tracking length and quality of your sleep and will also remind you when to go to bed for an optimal night's rest.
Never lose your car!
You no longer have to tell your iPhone that you parked somewhere other than your home for it to remember where you left your vehicle. Instead of snapping a picture of your surroundings, iOS 10's new Parked Car feature will proactively remember where you parked, and it will show you the location of your car on a redesigned Maps app. No more getting lost at the airport!
Add a personal touch
In Messages, turn your iPhone sideways to landscape mode, and you can actually write out a message using your fingertip. Who said digital communication was impersonal?
More control over apps
No more stock apps taking up space on your home screen! You'll now be able to remove most stock apps that come pre-loaded on your iPhone.
There you have it; these are some of our favorite new features of iOS 10. Aside from the fresh new look we're accustomed to with Apple upgrades, iOS 10 seems to improve many of the things we already know and love about the iPhone. Look for iOS 10 this fall, and be sure to check back with us for updates!